Art Entrée
on line
The Studio outlet of Katherine Hagstrum and Alvin Sandler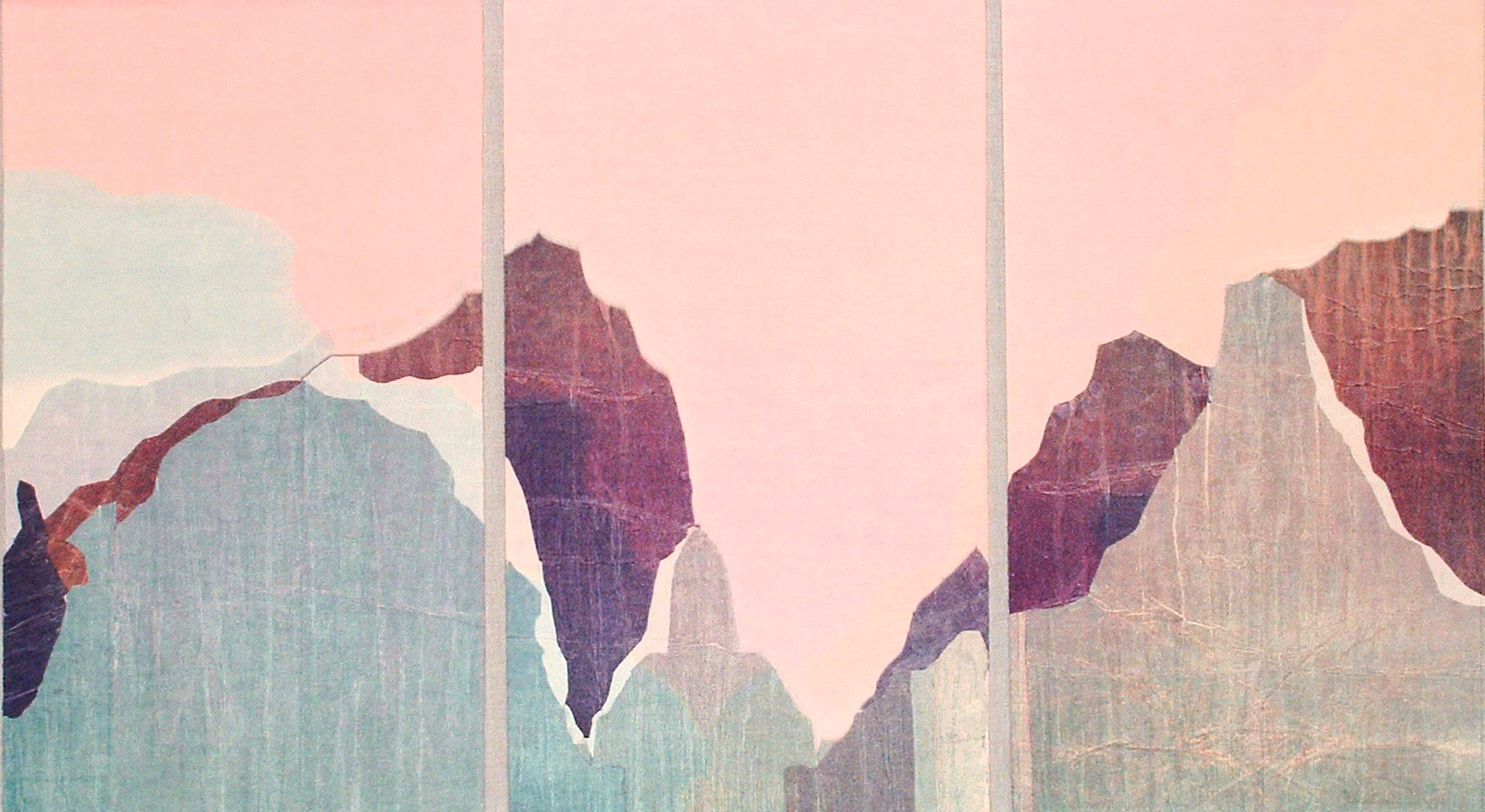 DETAIL
Katherine Hagstrum © 2003


EMERALD MEMORIES, 22"x13" each of 3 panels
At first glance this elegant triptych appears to be simply a pleasing series of shapes representing
mountains. Further reflection reveals that it is also a series of mirror images evoking the interior
veins of riches hidden in the mountains. The "memories" of the title refer to the past ages when
those mountains were formed, and to their buried treasure. The emerald color is only a memory;
all of the colors and textures are subtle and harmonious. This lovely triptych can grace your wall
for just $900 unframed.
All art on this page is copyrighted by Katherine Hagstrum, 2003. All rights reserved.