Meet your hosts
Katherine Hagstrum
and Alvin Sandler are
both artists.

To see their art work
please click on the
Art Entrée link below.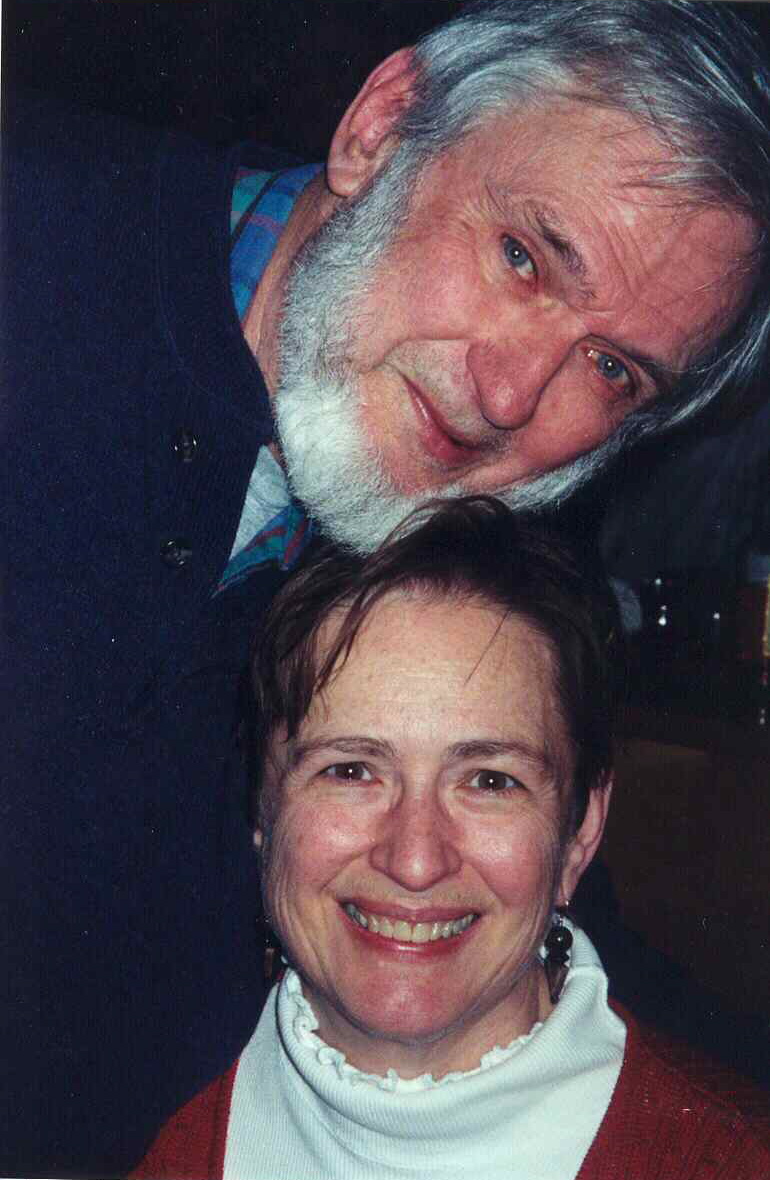 The Mozart Garden Suite
in Historic Bisbee, an oasis high above the Sonoran Desert
48b Shearer Avenue, Bisbee, Arizona 85603
Email<TMGS@ArtEntree.net> Tel: 520 432 7217, P.O. Box 1587, Bisbee, Arizona 85603
Welcome!
AN INVITING PLACE TO ENJOY A WEEKEND: $75 PER DAY, OR ONLY $475 FOR A WEEK
2 night minimum
(add $20 for a third person per night) Click here for more photos and descriptions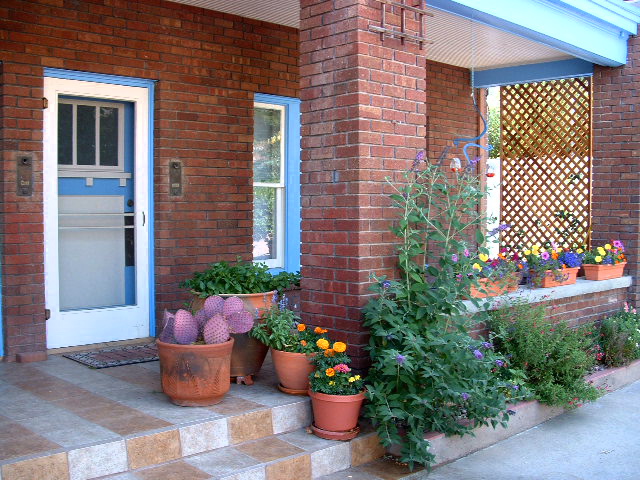 FRONT PORCH AT TMGS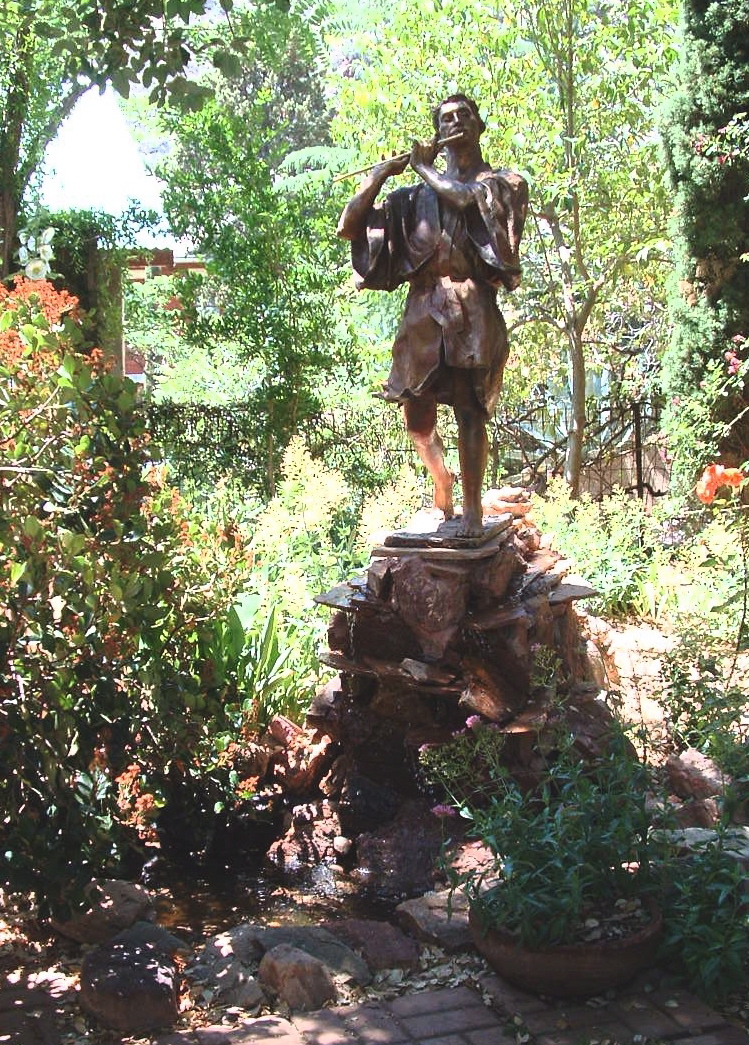 THE GARDEN WITH "TAMINO"
Enjoy the charm of our sculpture garden where Mozart's "Prince Tamino" plays a " Magic Flute"
above a waterfall fountain, in the midst of blossoms and cedar, pomegranate, cork oak and mimosa.